Website Design & Development
We know how intimidating the process of building or redesigning a website can be, but having a competitive edge is more important now than ever before. Attracting customers to your business via your website plays a huge role. We will help you create a cutting-edge website that is customer friendly, professional and with all the latest functionalities.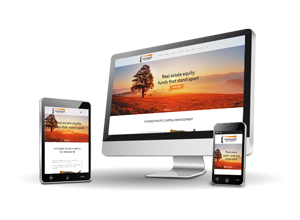 WordPress...the platform that makes sense for your website.

We use WordPress for our customer's sites. WP is no longer just a platform for bloggers. As more and more businesses realized the ease of use, more functionality and features were added to WP, turning it into a solid choice for business websites. Now, about 26% of all websites use WordPress. Which just so happens to be about 76.5 million!
Once your site is created and fine-tuned the way you want it, it is fairly easy to make updates on your own. No coding knowledge is needed to add in new images or text, update a calendar event or post a blog. The beauty of WP is that you can make these changes yourself or for more in-depth updates to your site, we can take care of them for you. (Content Updates)
By design, WordPress is very SEO-friendly. It is written in a high quality code and produces semantic mark up which makes your site very attractive to search engines. Plus we can make it even more SEO-friendly by using a WordPress SEO plugin and using a multitude of basic SEO principles.
The features of WordPress itself make your site easy to administer and offer the flexibility to display your information in many ways. For those that want more, your site can be extended to a whole new level by using plugins. Plugins can add extra functionality to a WordPress site to be able to just about anything you can dream of.
~Galleries, Calendars, Security, Social Media, E-Commerce etc. ~
To answer a few questions...
Web Design
How long will it take for you to finish my web design project?
Like anything creative, designing a great website takes time. It can take from a few weeks to a few months (or more) to completely design and launch the new website, depending on the project. In general though, how soon your website work can be done depends on a number of things, such as:
The size of your website
The complexity of your design
Any advanced features you need
When your content is ready
Our current client design schedule
Your timely feedback and input on our work
I already have a website that I like. Can you just make some changes for me?
Of course! Whether it be minor content changes or adding on a new page or functionality, we can take care of it.
Do you provide mockups?
Yes, we do. We provide full-color mockups to our clients for every project we work on once a contract has been signed. These mockups are the first step in our design process. Once we show them to you and come to an agreement about the website's design, they'll be the basis for your new website.
Will I be able to make revisions to the design?
We try to make the most informed decisions when it comes to creating a website design, which is why we really get to know you, your market and your audience before we prepare mockups.
Once the mockups are agreed upon, we'll start actually building your website for you to see. Naturally you'll have smaller changes and additions, but at that point, we consider the overall structure and design of the website to be set.
Many changes to your design or if you request a substantial change to the design after the entire site has been formatted, charge will incur.
What information do I need to provide and how?
There is a varying degree of what information you can provide. If you have it, we'll take it. If your business is new or you feel it all needs to be revamped, we'll create it!
The more you provide and the more direction you offer, the more cost effective your project will be.
Images: JPGs or PNG files. We can take all you have and sort through to find the best ones for each page or you can help with direction to let us know which image on which page.
If you do not have existing images, we can gather stock images for your site. Again… you can look through stock sites for the best images or we can do this for you and show you a selection we feel could fit your site. Of course, requesting your approval for final choices before purchasing.
We offer on-site photography as well. Those images would be yours to use in other publications or social media.
Text: Word document. Once we have the site-map detailed, you can supply the verbiage to go on each page in a word document. We can copy in as-is or we offer copyediting services to look through for clarity and grammar.
We also offer copywriting. If you have existing brochures and documents, we can use those and adapt for the pages of your site. If needed, we can create all new content for your site.
Delivery: Depending on how many images you have, we can take them on a flash drive or via Dropbox.
Will my website be "search engine" friendly?
All our websites are created with search engines in mind and the website design is compliant with search engine guidelines. It is a good idea for your website to be re-evaluated over time, as over a period of time the search engines do alter their algorithms and you will want to be certain that your website is kept up to date and complies with new rules etc.
How does payment work?
For web design and development we require 50% deposit for the design process to begin, 25% payment when temporary site is up for review and proofing, followed by 25% balance on completion. We will send and invoice to you with a link to pay via EFT. (Easy to enter routing number and checking account number). It is FREE, safe and convenient.
Once my website is complete will I be able to easily make changes?
Absolutely! WordPress itself is a user-friendly system on its own, plus the page layout interface we use is extremely easy to make your own changes. We do make many coding modifications for our customer's specific web designs, however you do not need to know coding to make text changes or update images.
If, at any time, you require updates that you're not comfortable doing, don't have the time or unsure of how to best display your information, we're here to help you and will provide that service to you at the normal hourly maintenance rate.
For those customers that would rather not get into the administration side of their website at all or very limited, we can take care of updates as needed. If you anticipate regular updates, we offer maintenance packages to support your online presence with packages that can be tailored to fit your company's needs.
Regardless of content updates, your site will need occasional updates for the WordPress site itself, the theme and the plugins. These could be security updates to protect your site from any vulnerabilities, as well as updating the functionality of your site. While seemingly straight forward, some can be tricky if one program doesn't connect with another properly. We offer maintenance packages for just this aspect of your site as well.