Graphic Design
We design effective marketing materials — those which communicate with your customers to facilitate your goals. We work hard to get to know your needs and understand the values behind your business. It is our goal to understand the detailed objectives of each project in order to create the best design solutions. We ensure that your brand identity is consistently presented in all digital and/or printed materials, from business cards and brochures to flyers and magazine ads.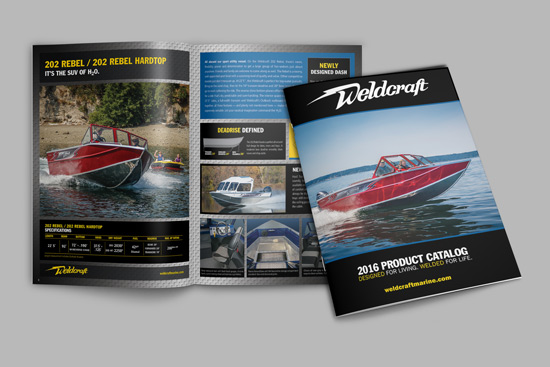 Brochures
Invitations
Newspaper Ads
Magazine Ads
Flyers / Posters
Signs
Business Cards
Newsletters
Catalogs
Banners
Billboards
Postcards
Vinyl Lettering
Vehicle Wraps
Documents
To answer a few questions...
Graphic Design
Can I see some samples of your work?
Please have a look at our portfolio to see some examples of the work we do.
Not all the work we have designed is displayed in the portfolio. Some work we have created while under contract for other design agencies. We value the confidentiality of that relationship, so those examples are not shown. Other design work consists of pieces that are integral to a business, but not necessarily pretty shiny ads and brochures per se. (Internal forms, documents and presentations.)
However, if it has words or pictures on it, we can create it. Contact us if you need something that doesn't fall into the norm of business cards and brochures.
What kind of graphic design do you do?
All kinds! We have experience in the design industry working with everyone from large corporations to small business start-ups. We can handle almost any kind of design project whether it's marketing collateral for a new business, a catalog, a magazine ad, or even a patch for a motorcycle club. You need it, we can create it!
What format will I get my work in?
All artwork for print is supplied in high res vector format (.PDF or .EPS)  – so no quality is lost when the work is enlarged or reduced. If you want to use your images for web & social media purposes, then we will gladly supply your files in JPEG for uploading online.
How does payment work?
For Graphic Design we require 50% deposit for the design process to begin, followed by 50% balance on completion. We will send and invoice to you with a link to pay via EFT. (Easy to enter routing number and checking account number). It is FREE, safe and convenient.
Can you help with printing?
You bet! We work several printers and can give you a price quote for printing your job.
We can then make sure to send the printer the proper files trimmed to their specifications.