Maintaining your site is crucial...
Wordpress and the systems we use are constantly changing. Ease of use and greater functionality is just the beginning. Security of your website is at the forefront and these updates are issued to protect against any security vulnerabilities. Keeping up with these updates is essential to protecting your site.
While keeping up-to-date with system updates is crucial to your website security, content updates are important for your company's marketing efforts. We can help in both of these areas.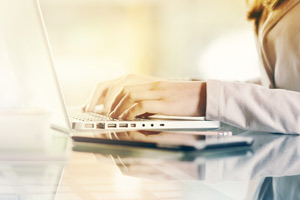 WordPress System Updates:
WordPress updates their system frequently. Some are major updates that offer better functionality and ease of use for the admin side, plus fixing bugs or adding enhancements to a design element. While other updates might not be a total overhaul, they could be major in their own right to fix a security issue. For the security of your site and information, these need to be done at once.
Theme Updates:
Much like the WordPress system, your theme gets periodic updates. (Functionality, security, fixing bugs and compatibility with WP.) If you are using a premium theme, as we do with our websites, updates are a good thing. It is a good sign that the theme developers are staying current and finding better ways to administer our sites.
Plug-In Updates:
As you do updates to WordPress, the plug-ins on your site need to be updated as well to be compatible with the latest version of WP. We only use reputable plug-ins with good ratings, good record of customer support and compatible with the latest version of WP.
WordPress – Theme – Plug-ins
All these systems work together. Occasionally updating WordPress can break your theme or updating the theme can break the plugins. It is not all that common, but when it happens, you need someone to  get your site back up and running. That's where we come in. Most problems can be fixed relatively soon and would be taken care of in a maintenance plan. If it is an unknown problem, we would revert to the most recent backup and present you with options.
It is easiest if we are the ones that performed the updates so we know at what point something has failed.
Content Updates:
Times have changed in regard to websites and your site is no longer like a static brochure. It is important to periodically add new content, photos and functionality. This keeps your site fresh, improves search engine ranking and keeps customers coming back. Maintaining your content is a crucial foundation of marketing your business.
Updating your site makes it more interesting. Highlighting new products or adding relevant information adds to the depth to your site. People come to your site looking for information. Make sure you have what they are looking for and keep them engaged. A good website maintenance strategy will ensure customers feel satisfied with the information they've gathered from your site and understand the next step to contact you or purchase your product.
Keep your site updated to make a good first impression. Your company will lose credibility if there is an obvious sign your site hasn't been updated in quite some time. Perhaps your copyright date is a few years old, you have links that are broken and go to an error page or your last blog post was from several years ago. Your potential customers will lose interest quickly and have doubt that the rest of the website information is even accurate.
Items to update
Some business owners have a hard time or not enough time to think about what items to add to their site. And other owners find it uncomfortable self-promoting or tooting their own horn to announce big achievements in their business. However now is the time, and a website is the perfect platform, to give the customers what they want…a feeling of trust that you are the company they want to do business with. New and current information is a perfect way to start that relationship.
A good rule of thumb is to make changes to your site at least once a week. Here are a few ideas of items that can be updated:
Home page higlight
New blog post
Company news
New staff
FAQ's
Add new or delete old products and Services
Testimonials
Pictures for Gallery
New events
Launches
Acquisitions
Awards
Renovations
New locations
New services
Free download
Call to action
Specials
Pictures or video of you performing your service, building your product
Final image of a product or project perhaps with verbal summary or explanation
Basic Maintenance
• WordPress System Updates
• Theme Updates
• Plug-in Updates
• Offsite Monthly Backup
• Email Support
• Up to 5 Minor*
Content Updates
throughout the year
Essentials Package
• WordPress System Updates
• Theme Updates
• Plug-in Updates
• Offsite Monthly Backup
• Email Support
• Up to 5  Minor*
Content Updates
per month
Business Package
• WordPress System Updates
• Theme Updates
• Plug-in Updates
• Offsite Monthly Backup
• Email Support
• Google Analytics Reports
• Up to 15  Minor*
Content Updates
per month
A maintenance plan allows you to spend your time on what you do best… leaving website changes to us!
Gathering this information for new content is just the beginning… actually getting the time and understanding to get in on the site is usually where the hold-up is. With the assumption that you are not a web designer, getting into the system can be intimidating for some. Not knowing the functionality of your website can be a hindrance when trying to figure out how to display the information. "How do I add a button again??" "My paragraphs aren't spaced correctly!"
Simply email your changes to us. We'll handle publishing it to your site and you'll get piece of mind.
Priority Support
When you have a maintenance plan with BHD, you get priority support and our full attention. We can answer inquiries within the business day or up to 24 hours and most support issues can be completed with 24-48 hours depending on complexity.
Reduced Rates
If you need content updates that not included in your plan, you will receive a 10% discount on web design/development services.
Interes

ted in getting help maintaining your website?